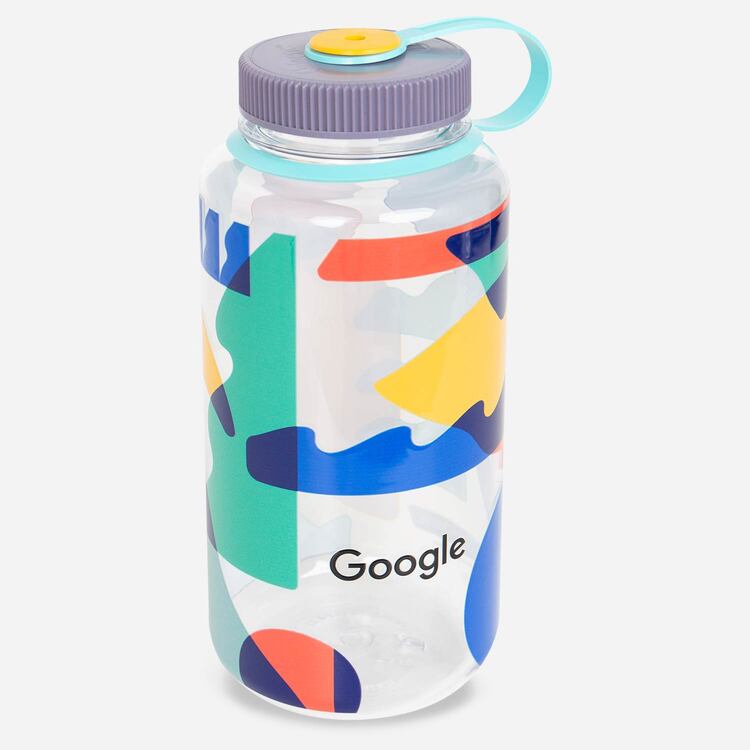 Save hundreds of single-use plastic water bottles from landfill every year by using this reusable & recyclable Nalgene water bottle featuring a limited-edition full-wrap Google print!
Google Land & Sea Nalgene Water Bottle $25.00
32 ounce capacity
dimensions: 8 ½" H x 3-½" Diameter
BPA free; #7 recyclable plastic
dishwasher safe; hand wash recommended
The Nalgene Water Fund supports domestic communities struggling with access to clean water by partnering with grassroots nonprofits to raise funds and awareness. Proudly made in the USA, Nalgene supports local communities.
Bagikan ke Facebook