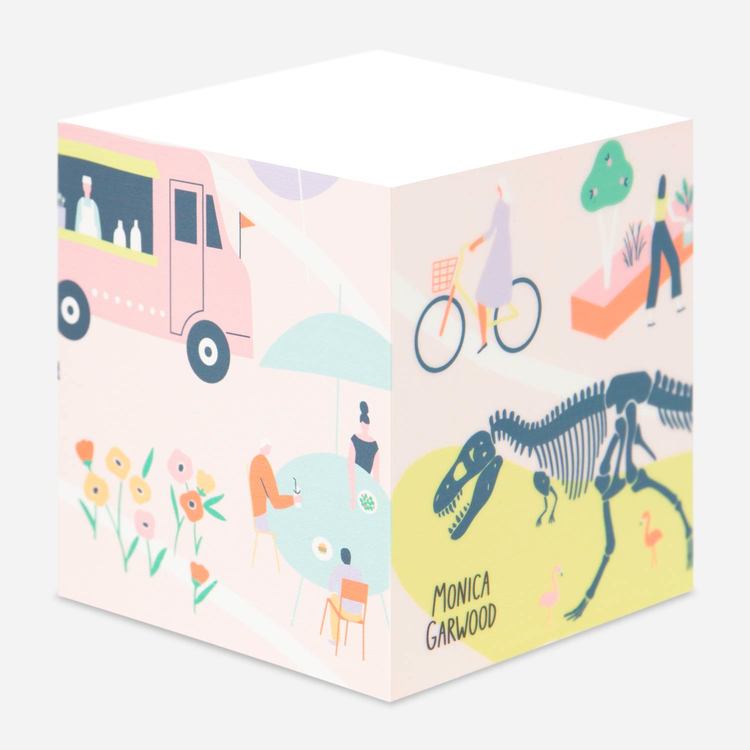 In partnership with the coveted Los Angeles brand Poketo, we've created this Googley sticky note pad to brighten up your desk -- wherever that might be these days! Illustration by San Francisco artist Monica Garwood.
Buy Google Mural Sticky Note Pad $14.00
Environmentally friendly tree-free paper
Block Notepad
Dimensions: 3.1" x 3.1"
Our Mural Collection was conceived by a team of Googlers hoping to identify the most Googley landmarks and locations around Google's main campus in Mountain View, CA. The team then worked with San Francisco based artist Monica Garwood to illustrate Google's unique culture.
In early 2019, Monica installed a 27' mural in the Google Merchandise Store in Mountain View where Googlers and guests can take a photo -- and thousands of visitors stop by each week to snap a pic! This merchandise collection took Monica's amazing artwork and transformed it into some great keepsakes to remind you of about Google's magic!
Bagikan ke Facebook